Simplified and Straightforward Sizing and Fitting Thanks to New Innovative Approach
Correct sizing and fitting of combat gear is critical for maximal performance and highest protection of the soldier. Using the wrong size of equiment will impair on the agility and comfort of the soldier while poorly designed protective gear can have fatal consequences in combat.
Knowing about the importance of smartly designed and perfectly fitting gear, we have have dedicated a major portion of the Soldier System development process to sizing and fitting issues. Based on a large army anthropometric survey, we have created a methodology of modeling ballistic patterns in order to be able to optimize the number of sizes per percentile of the user population. In order to cover the widest possible variety of bodytypes and shapes, we have subsequently developed eight different sizes and versions of the Scalable Tactical Vest and three sizes of the Hip Belt, which lets the soldier choose from 24 different combinations. Additionally, we have minimized the number of adjustments the soldier has to make to his gear and introduced design solutions allowing the system to fit itself to the users body shape.
In order to keep the equipment as light as possible, we:
used light but robust material to keep the actual weight of the gear as low as possible;
designed equipment that fits perfectly and closely to the human body;
created a fully integrated and cross-compatible Soldier System which does not require any additional interfaces generating extra weight to connect the various components.
In order to leave nothing to chance, we have invested a lot of thought in facilitating the task of measuring and fitting the combat gear. We have eliminated from the user the job of selecting his correct gear size and instead transfered it into a simple form that determines the size for him. Using a provided measuring tape the soldier takes three measurements of his torso and three measurements of his head. He records the measurements in the corresponding field of the form, which enables him to read off the respective size. The quartermaster issues the system components according to the information listed on the form.
The Virtus system includes eight components that should be fitted to size: Chassis/Hip Belt, DWD, STV, Pelvic Protection, Helmet, Spectacles, Visor and Mandible.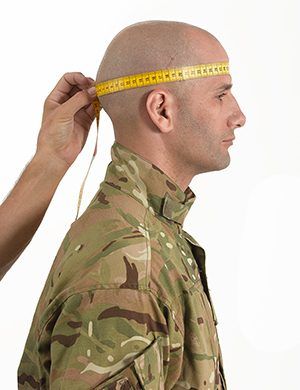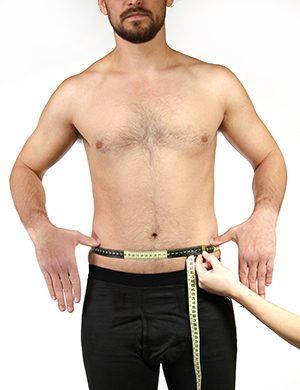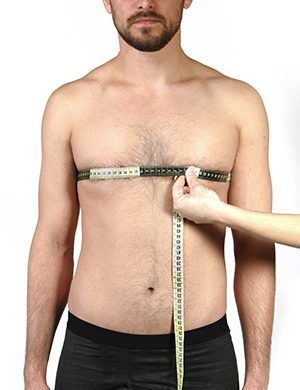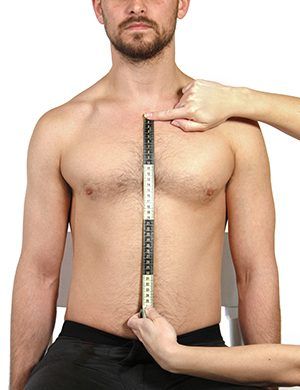 Sizing and Fitting Instructions