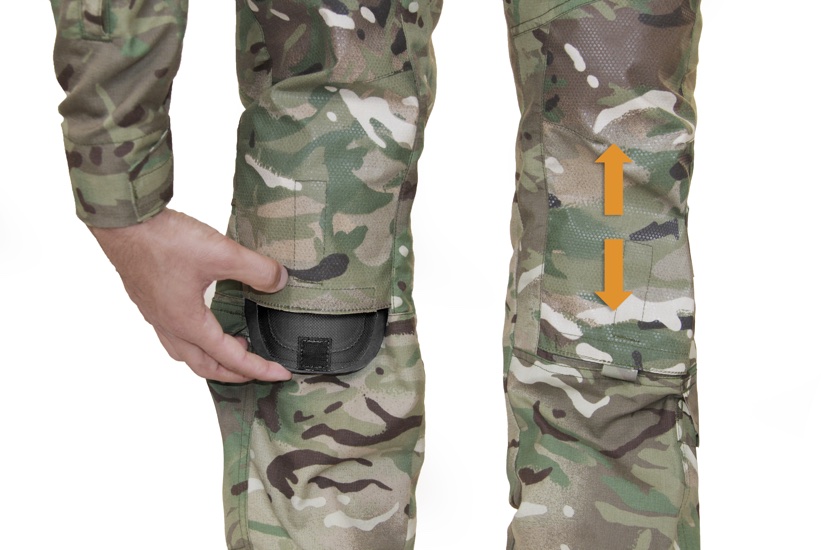 DSEI 2019 Preview: SOURCE Integrated Ultralight Knee Pads
Source Tactical Gear are formally launching the Patent Pending Integrated Ultra Light IUL Knee Pads™ ahead of DSEI 2019. It is the first knee protection integrated in combat clothing that provides ballistic AND impact protection combined with the comfort and performance of an elite athlete's gear.
The new product exploits Source's experience in state of the art ballistic materials, to provide knee pads that meet and exceed the load distribution, impact and puncture resistance requirements as per BS EN 14404:2004 (as demanded by customers such as the UK MOD).
Rather than conventional rigid plastics we apply highly developed technical soft fabrics to achieve protection from impact on hard ground, rocks, or sharp and cutting objects – i.e. broken glass and barbed wire.  
Ultra Light, Maximum Performance
We have created a product that surpasses all testing standards in terms of protection, yet weighs just 36gr – one third the weight of similar knee pads in the market. The new generation of knee pads excels on two fronts: Meeting (and exceeding) the protective requirements of the combat soldier, and matching the weight-focused goals of an elite athlete. 
This rigorous weight saving design offers the soldier a protective solution without  impeding their agility or comfort. The outcome… enhanced comfort when patrolling for extended periods yet superior protection when it matters most.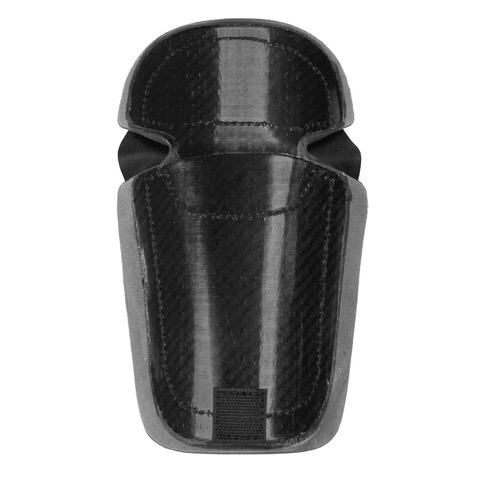 Patent Pending JoinT™ 
The innovative JoinT™ design protects the knee with virtually no restriction on movement and agility even during assault and aggressive combat maneuvering.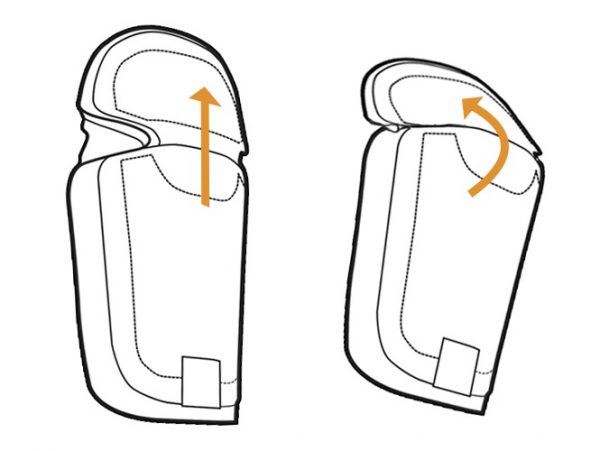 Ultra-Light with Genuine Ballistic Protection
With a sophisticated layout of high end ballistic materials, the IUL Knee Pad™ system also provides ballistic protection  against the threat of  IED low velocity fragments (V50 = 250 m/s).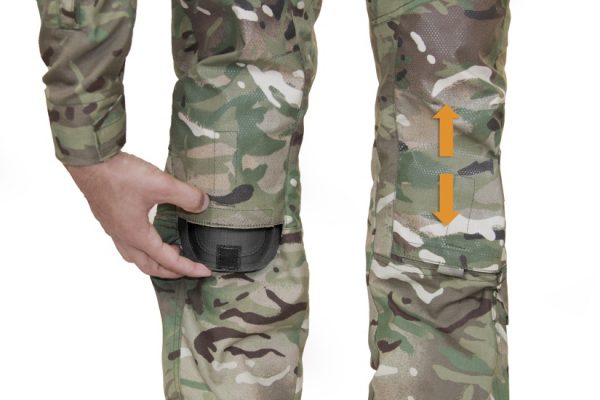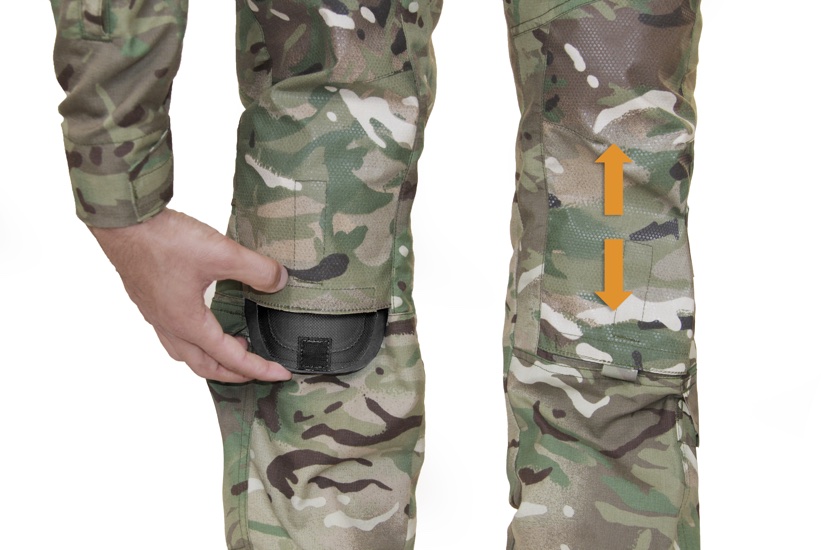 Super Tough MultiDot Protective (MDP) Pocket 
The MDP textile pocket uses MultiDots™ print technology on the external fabric to provide abrasion resistance far greater then Cordura®. The IUL Knee Pad™ insert is adjusted by inner pocket hook-and-loop fastener tabs. Vertical adjustment provides the user with a simple mechanism to adjust the fit to suit individual preference.
IUL Knee Pads™ & MDP Pocket are provided as a set and are now  a standard feature in every SOURCE Combat Clothing System.

The IUL Knee Pads™ in combination with the MDP pocket are the ideal OEM upgrade to any combat clothing system.
To find out more visit www.sourcetacticalgear.net/contact-us/ and come and see for yourself at Booth No S9-130, DSEI 2019 in London.
---